I've decided to be boring and bloody clichè today as I'm talking about what is going on in my life, with the blog and everything in between.
As I'm typing these words out, I'm listening to good old Taylor Swift - I know, clichè, right? Told you so! - and replaced my morning hot tea with some iced one while sitting very comfortably on my desk chair, pyjama bottoms on and cramps - a girl and her period, am I right?
Anyway, first of all, tadààààà!!!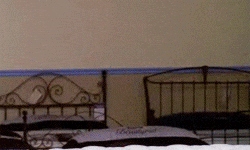 Yup, oooops, I did it again... I've changed my blog entirely with the wonderful help of Eve who had my back all the time! She managed to deliver a very nice product, with kindness and great skills. It's a mash-up of two different - but very similar - blog designs Eve had on her Etsy shop and she so kindly made this just for me. How wonderful?
I'm someone who gets bored very easily, feeling constantly uninspired by my surroundings so I thought before I start moving the furniture around, it was better to start with something a bit smaller, hence the blog re-design. I really hope you like it as much as I do!
With a new blog design, comes a new schedule. Now, I tried blogging every single day but I was exhausted at the end of the week, and I felt so rushed to write that I wasn't even enjoying it anymore. That is why I've decided to slow things down a bit and post four times per week.
Since this blog is both book talks and lifestyle chats, I thought I would dedicate Mondays to random lifestyle chats, from blogging to these life updates to casual Mail Monday whenever I have something new to share.
Wednesdays are for #WRITERSWEDNESDAY so I will share writing tips, some of my own original pieces, authors interviews and I will update my writing diaries series I started a couple of months ago so you can check out my progress on my novel.
Fridays are for books only. I will be talking about new releases, books I'm loving, covers I'm obsessed with, book reviews and all the jazz. If you have awesome ideas for some bookish post, let me know in the comments or you can find me on Twitter like, all the time - seriously, I need to stop.
Sunday Crush is a weekly update on my favourites of the week, from Instagram accounts to books to random stuff. On Sunday I want to chill and relax and I hope you'll tag along for some fun times!
I hope you'll find it more helpful this way, so you know when you can expect a new post up on the blog.
WRITING BREAK AND ANXIETY UPDATE
As you may know, if you've been following me on Twitter or Instagram for a while, I took a break from writing. My anxiety recently got worse and I couldn't focus on those characters I grew to love so much if I wasn't focusing on myself first. I'm also having an operation next week, I'm still not sure about the day yet but I know it's next week and I'm low-key freaking out. I will be confined to a bed for a couple of days of not more but I'm making sure you can have some new content for the whole time I'll be away, don't worry about that.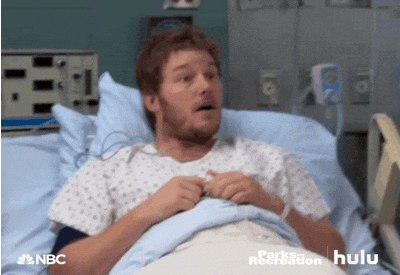 While I'll be trying to finish at least a first draft of my novel, I will also be very busy creating content. I'm constantly jotting down new ideas and exclusive content to upload on my Patreon page - if I'll be running one, what do you think?
I'm talking about exclusive haul videos, extra writing tips, prints and downloadable content for your blog. I'm also thinking about starting a book club on Patreon where you can decide which book to read so we can do it all together and then maybe a live chat where we can talk about said book. What do you think? I hope you're on board with this because I really want to get busy and creating new content for the interwebs!
I will also work on my bedroom, with some DIY projects I will share with you all in any form. I'm so excited, can you tell??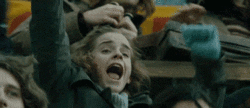 So yes, this is what is going on, I hope you can understand why I'm not daily blogging anymore and decided on a weekly schedule instead. I think that's easier for all of us so we know when a new post is up on the blog. I also hope you're having a great week or month or better, a great start to this Summer that is already so hot and annoying. Thumbs up if you're a fan on cold seasons because, Jon Snow, I totally get you! Plus, who cares if you have a bloody dragon to keep you warm - and do the occasional killing for you? Am I right?